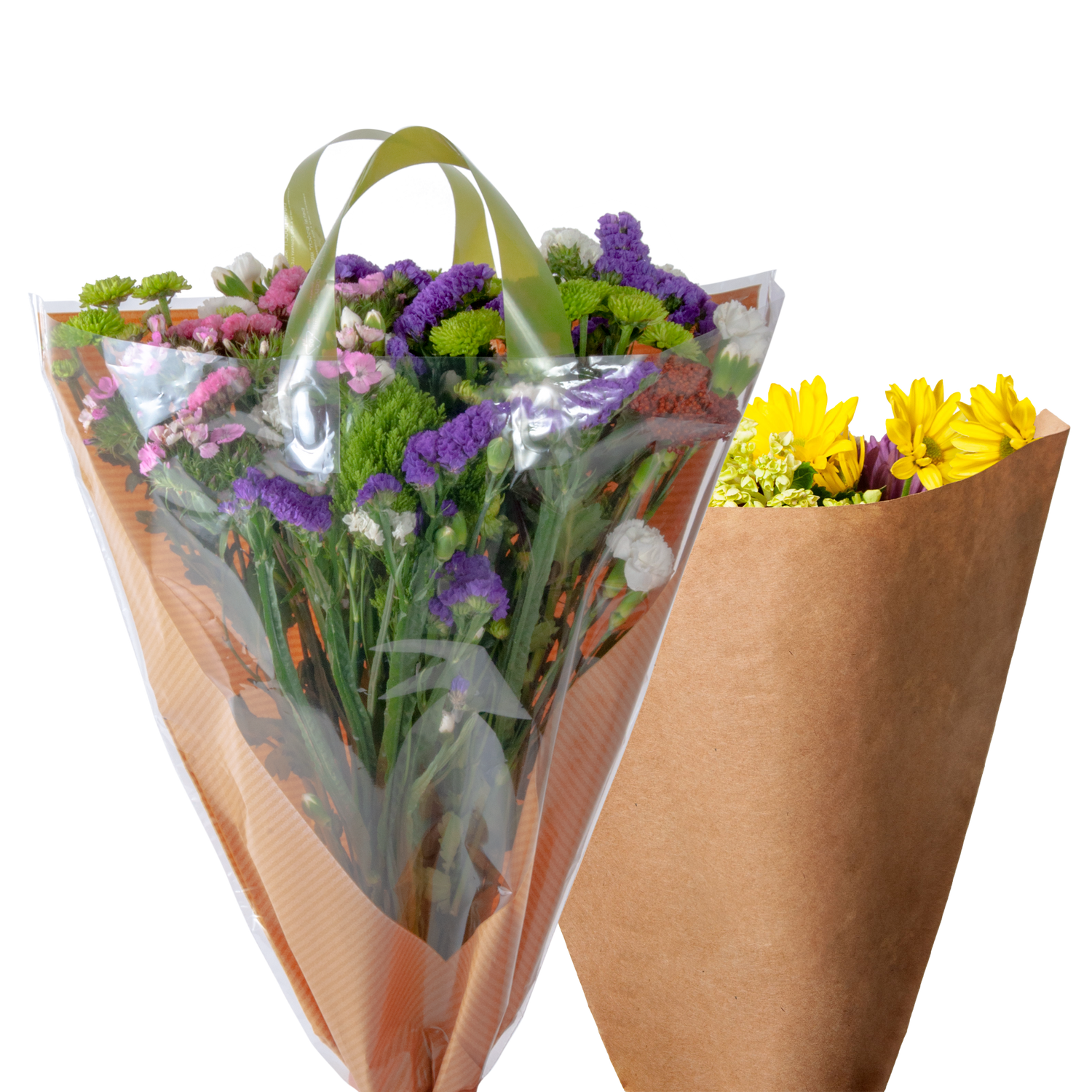 Meet the Packaging Experts
A-ROO Company offers the 'best-of-the-best' in floral and food packaging!
EXPLORE OUR PRODUCTS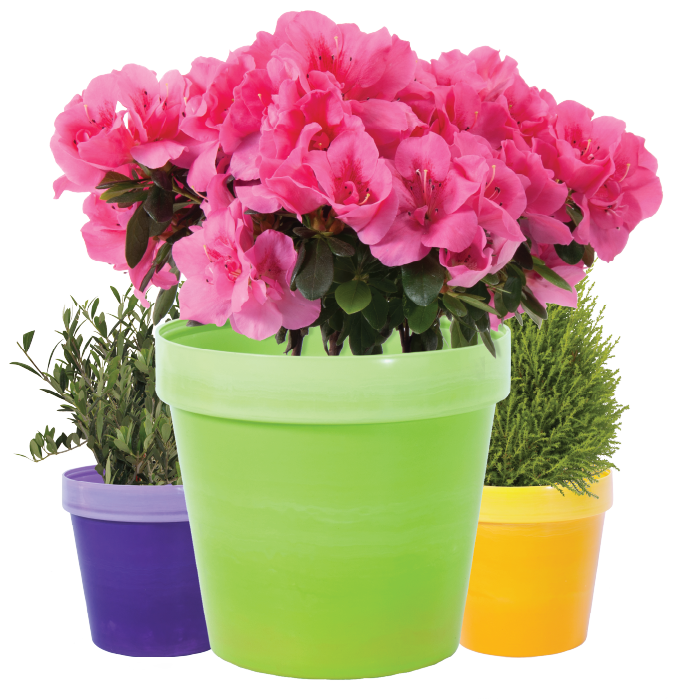 Check out our Classic Pot!
Now on our Web Shoppe! Limited quantities available. Once they're gone, they're gone!
GET YOURS TODAY!
About A·ROO Company
A-ROO Company is the leader in conical-shaped plastic film packaging.
We have the most comprehensive selection of standard floral packaging, plant packaging, herb and produce packaging, and other food packaging products and accessories available. All of our web shoppe products are available for prompt shipment within the United States. We also distribute many other unique packaging items and accessories in addition to those that we manufacture. As the exclusive distributor in both North and South America for many highly talented international manufacturers, A-ROO Company is truly a global provider of the very best in floral packaging.
We are also the North American leading producer of ProGrade™ Disposable Grout Dispensing Bags for the Masonry and Construction trades.
About This Shop
History

Since 1968, A·ROO Company has become the largest supplier
of conical-shaped packaging for floral and food industries.

From the beginning, our vision has been to introduce innovative packaging products to the Horticultural, Produce, Herb, Candy and Snack Food industries and other specialty markets. This vision includes being the absolute best at providing direct personalized service to our Customers.
The A·ROO Difference

The 'A-ROO difference' is measurable and multidimensional. Among the many things that have set us apart from others is our commitment, passion, and drive to be the very 'Best-of-the-Best' in innovative packaging products.
Environmental Commitment

Our environmental commitment impacts the most extensive range of standard and ready-to-ship film packaging in the Floral industry, which includes many plain and unprinted packages – big and small, for a wide variety of Floral applications ranging from Pot Plants to Fresh Flowers and virtually everything in between. This carries with it a responsibility and a tremendous opportunity. We are the very first floral packaging company to commit to imprinting all of our Stock Standard Products with useful recycling information – at no extra cost to our Customers.
Product Guarantee

For over Five Decades, A-ROO Company has been the preeminent US manufacturer, importer, and distributor of high-quality, innovative floral packaging products to the North and South American market.Here at A-ROO Company, we offer a wide selection of products for floral packaging, plant packaging, food packaging, and accessories. These include Sheets and Sleeves for fresh cut flowers and potted plants, Pot Covers, and other decorative packaging and accessories.

We have been the first in many things, the first to supply the United States and Canadian markets with bundled and wicketted sleeves, the first to standardize sizes and stock them in multiple locations, and the first company to offer mechanical loading equipment making packaging your favorite floral and plant products faster, with less labor and without damage.

At A-ROO Company, we dedicate ourselves to the advancement and success of the floral packaging industry. We have created extensive collections of packaging goods for flowers and plants. We also have helpful packaging and utility implements, automation devices, and necessities.